FIXED IS THE DAY WE´VE CAST OUR LOT



Audiovisual piece in collaboration with Louis Carnell (FKA Visionist), titled "Fixed is the day We´ve cast our lot" (audio from song under the same title, Mute records, 2021).

This video work is produced entirely in CGI, structured in three acts. The rythm of the piece is tied through the visual remains of an AI, which reconstructs and interpolates each frame progression, analogue to predictive behavior in consumer oriented platforms. The first two parts develop like a working day would, starting early in the morning. The sun entering the room replicates the sensation all kids we had in Spain when the summer came, whe we could feel the heat of the sunlight entering the class and calling us to the outside. Finally, we see Visionist claiming an individual representation amongst unpersonal data. An exercise of reclaiming our self image from abstract, anonymous profiling, user information, and generic categorizations of personality.

Here, I propose a visual grammar in a post Trump/Brexit moment. It imagines a visual vocabulary of unity and ideological coexistance in consumer media platforms, where our ideological positions (and our antagonists) are widely formed. Our ways of participating in society are largely discussed here (social media, news, TV) and, in social media, they are formed to a certain degree without user control due to the algorith that feeds content based on our taste, expectation and individual bias. This personalized input of information may create a distorted and caricaturistic experience of the world, terminating in the "filter bubble": intelectual isolation and communication only with those who agree with us. We seek an use of these plaforms based in dialogue, acceptance and understanding of everything that is "the other" to us.

Recently, artificial inteligence and cgi have shown how easily moving images can be manipulated (video with Obama, Trump, swapping actors in movies, putting your face in a Britney Spears video, ...), raising doubts of what is staged (engineered to appear as natural to our perceptual process, hiding its original intention, manipulating) and what can we trust from what is offered in media, if that is possible. Again, we come to the question of an interpretation of the world that has high chances of being created to generate an specific response on us, to takeadvantage of our predictible emotional responses. This can turn specially dangerous when it´s our future what depends on said emotional responses.

Finally, one can argue that we have become a sort of duality as social media user: a consumer- worker. On one hand, we receive tailored content according to our exact individual interests. On the other, we are a source of revenue for the platforms with our usage, data and consumer activity. Again, we could question the true nature of consumer media if what we see serves a purpose that doesn´t belong to us: we operate in rented spaces.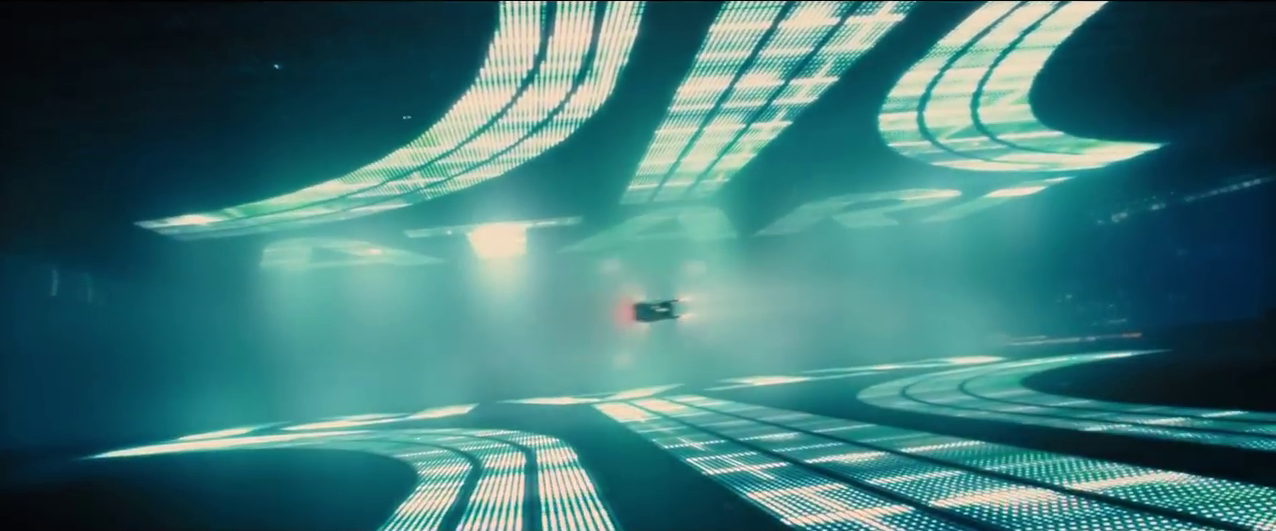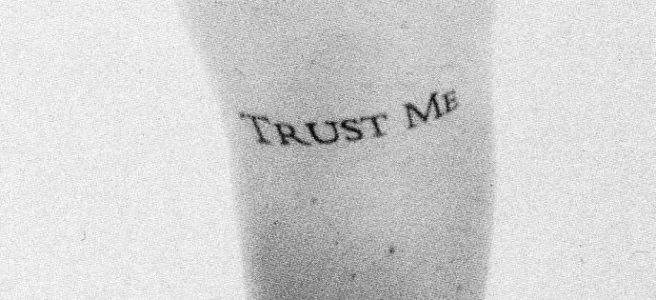 Azores Complex is a sculptural group exhibited in September of 2020 at Espositivo (Madrid), as part of my Degree show. It is composed of several sculptures produced on the previous months. During that time, I started to reflect on the role location has on our consumption habits. As a Spaniard with deep interest in fashion, design, architecture and (of course) art, it sometimes feels eerie that my Instagram feed is always flooded with foreign content. Finding myself aware of the latest Nike release, the latest Migos song, or the new Serpentine Pavillion, I wondered why everything relevant to international culture seems to happen not here. The following display tries to obtain answers to two main questions: ¿How does one become a participant in the international scene? ¿How are our habits influenced by the role our country has in the world?
The elements that form this dialogue are created at my home, with my own 3D printer. These objects, selected and isolated, are a representative fraction of the environments on which I intend to focus the viewer´s attention. Consequently, arranging them next to each other generates a dialogue between their individual origins and contexts. The central aim of the installation is to orchestrate connections with matter that has been conformed within the realms of my intimacy, but points to external entities and foreign issues. An intimacy that is heavily influenced by geopolitical interactions.
This display is formed by a compliation of 3D scans taken from my journeys through commercial areas, from visits to car dealerships to browsing online sneaker resellers. They seek to make relations tangible, linking points generated by the behaviour of our consumer culture. An effort to understand how our desires replicate the relevance of our nations at the NATO meetings.
In 2003, an eclipse happened in the Azores Islands: a meeting between the Spanish president Aznar and the US, UK presidents made Spain a participant of the Iraq War. In 2020, another spanish figure makes her connection with the US visible: Rosalía appears in an Instagram post with Travis Scott. Months later, a collaborative song between the two is launched, exporting the the Spanish folklore to American industry.

Weaker countries appear to be bound to imitate the movements of more globally relevant countries. They look up to them, welcoming the products of their industry and supporting their geopolitical strategies. Their population, having grown in this environment, will be caught in the scheme, embracing the tales from the motherland. A Madrid home with a closet full of Nike Air Forces, an iPhone with Rosalía and Dua Lipa as recently played songs. The satellite is always aware of what happens above it. The American touch rivalling King Midas´.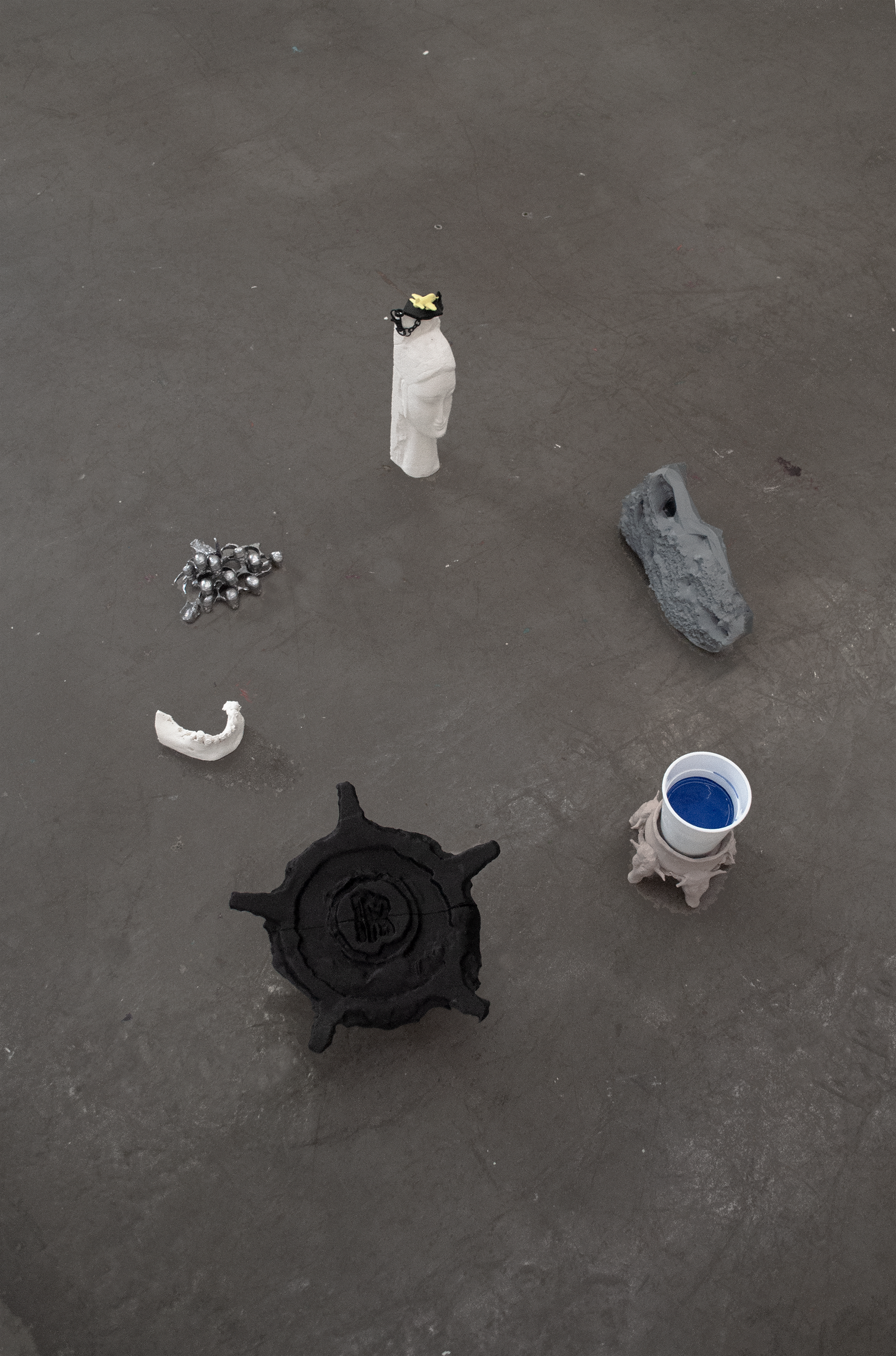 Installation view. PLA, clay, lean, lead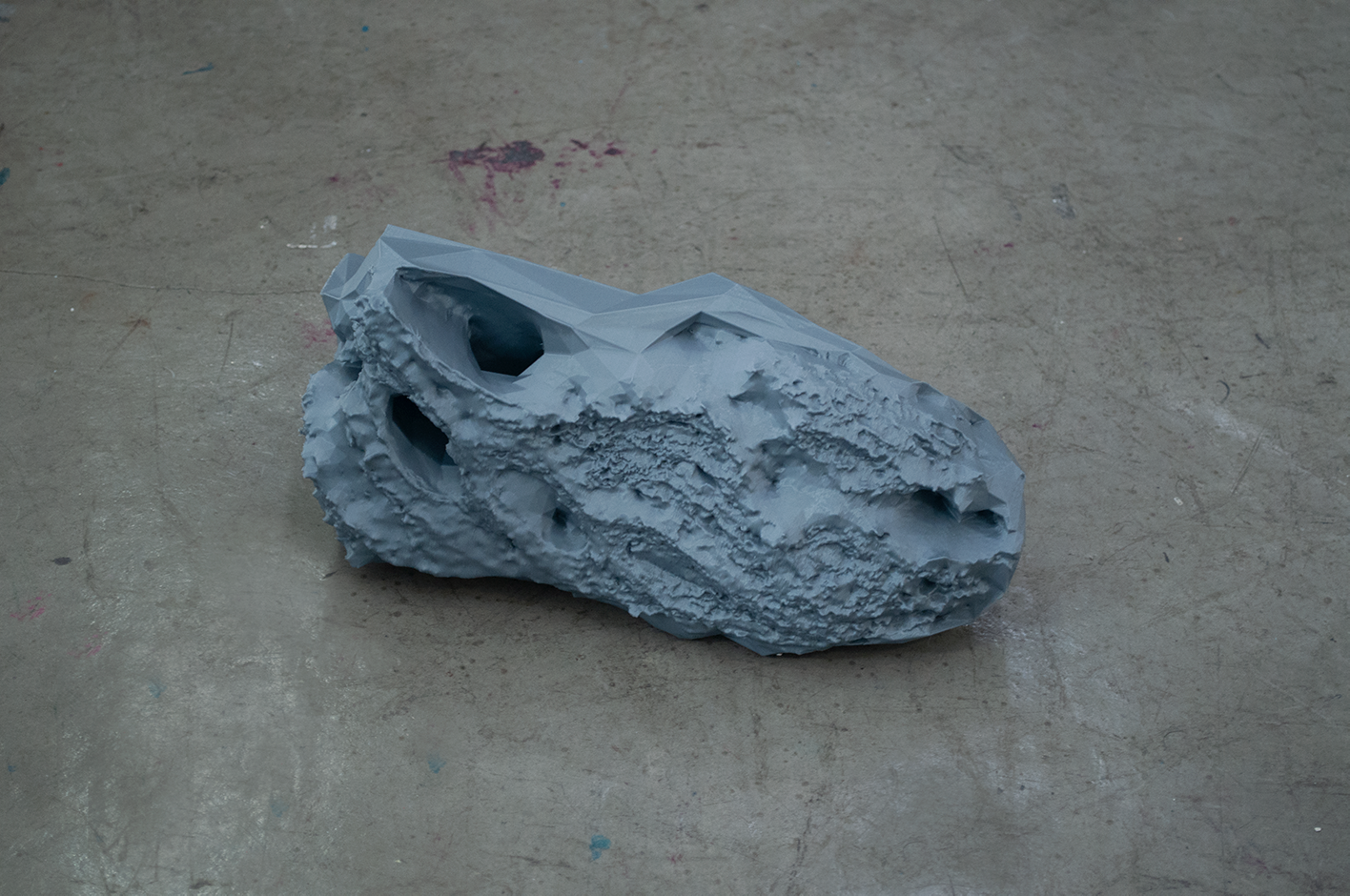 In 2018, Nike launched the 'Dream Crazy ' campaign, starring Colin Kaepernick. The American athlete gained relevance by kneeling during the American anthem, in protest against police violence on the African-American population. It is estimated that the company increased its sales by 31% in subsequent months and, although Nike was not a pioneer, it managed to make the term "conscious marketing" collect numerous articles trying to understand the strategy behind 'Dream Crazy'.

'Conscious marketing', describes certain advertising campaigns that make visible social issues that are very relevant today, such as feminism, racism and political division. At the same time, the expression 'woke washing' emerged in response to this phenomenon, arguing that they are nothing more than empty spectacles. They argue that these campaigns seek to connect with a younger and politically aware audience, and that they are born from questionable business models and desire for economic profit. Not surprisingly, it is estimated that an 81% of 'millennials' in the US prefer brands with an articulated political message.

This sculptures connect different icons used by the Catholic Church with different campaigns that could well be defined as 'woke washing'. It is well known that, upon reaching new territories, the different Christian croupiers adhered the existing pagan symbols to their creed and their own imagery. It was an exercise of sacralization of these ungodly beliefs and, at the same time, a master movement of communication and dissemination. The bestiaries and myths were not set apart or forgotten. They maintained their identity within the new belief system that now was able to spreead its message through familiar and recognizable icons.


For example, some voices point that the papal mitre has its origin in the ancient Sumerian priests. They used a fish head as hat, from which a fish tail fell to the ground and formed the god Dagon, whom these ancient civilizations worshiped. The fish-shaped mitre continued to be used by Roman emperors, high priests of the Empire. Centuries later, with the adoption of Christianity, the Pope succeeded the Emperor as high priest and retained the miter that gave him this position, preserved to this day. The fish head became the identifier of the leader of the church for all these three civilizations.

Are these targeted campaigns so novel? After all, they seem to be nothing more than mechanisms that companies use to adapt to new times. They seek to connect their products to the sensibilities of new generations and achieve better communication with their customers, so they can market their products. Nike and the Church, like the animal species in their evolution, develop appearances that allow them to survive and be understood as the surrounding environment changes.
Installation view
Plaster, resin, pants, oil, chocolate scent
Since the Vietnam prostest in the US in the 1960s, camouflage-patterned garments have been a context generator for several cultural movements, from skinheads, to Carhartt, to Raf Simons.
Cast polyurethane foam, putty, oil and acrylic paint
37x24x12cm
Cast polyurethane foam, putty, oil paint, chocolate scent
30x30x11cm
The 'Unity' chocolate was launched by Cardury´s India in 2019. It was intended to include the entire spectrum of skins present in the human species, giving representation to all races.
Atlas was a charachter from the Greek mythology, which was later use in romanesque Christianism to represent the value of sacrifice. Corbels with the image of Atlas can be seen in certain European churces, holding the weight of their roofs.
Cast plaster, Dove shampoo
24x10x7

In 2017 Dove engineered the 'Natural Beauy 'campaign. They launched different bottle shapes that sought to represent the different types of women body. In an exercise that resulted in a sort of 'industrial designed primitive venus', the company developed their version of feminity under their brand aesthetic.
Almost forty years later, Ana Mendieta made a sculptures series seeking to turn her sand drawings into an object.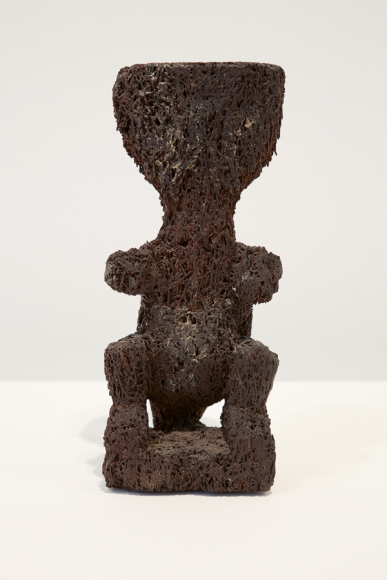 Since its inception, cities have offered a large number of spaces open to the public in which to experience, rest and establish relationships, such as parks or squares. In recent decades we have witnessed the emergence of spaces that hybridize the public and private conceived by large corporations and retailers. These quasi-public spaces, in addition, are usually offered as spaces for having experiences, blurring the line between retail concept stores and immersive installations often found in artistic spaces such as museums, favillions and foundations.
In the texts that appear next to the images, great similarities can be found in the discourses used by the institutions that project these spaces, in terms of being offered as spaces of experiences and open-ended community connections. However, the intentions of the entities that finance and build these spaces are couldn´t be more antagonistic. While some are the result of marketing maneuvers staged by large companies, others are the result of government orders to architectural studies with the intention of energizing the role of public spaces in cities.
Angela Ahrendts, senior vice president of retail and online stores at Apple. It presented the new Apple Store in San Francisco as a new core of human interactions within its community. He intended the visitors to "experience apple" and expects people to start to say "meet me at apple." They place the apple store in a similarposition as the town square in the Mediterranean countries, which works as a point of intersection between the lives of those who live around it. They even created a square called "The Plaza", opening 24-hours a day and including a free Wi-Fi zone (a stategy also used in a large number of public spaces inside villages and towns all around Spain). However, do we remember the name of a town square when we leave? Will we remember that we have just been in a place built by Apple? What kind of connections are established in a space erected by a private entity when we are not asked for a payment to enter it?
Installation view
wood, fabric, LED lights, canvas print
Lamp. Wood, Led lights and fabric. 60x60x40 cm
©David Guerrero 2015-2021, all rights reserved